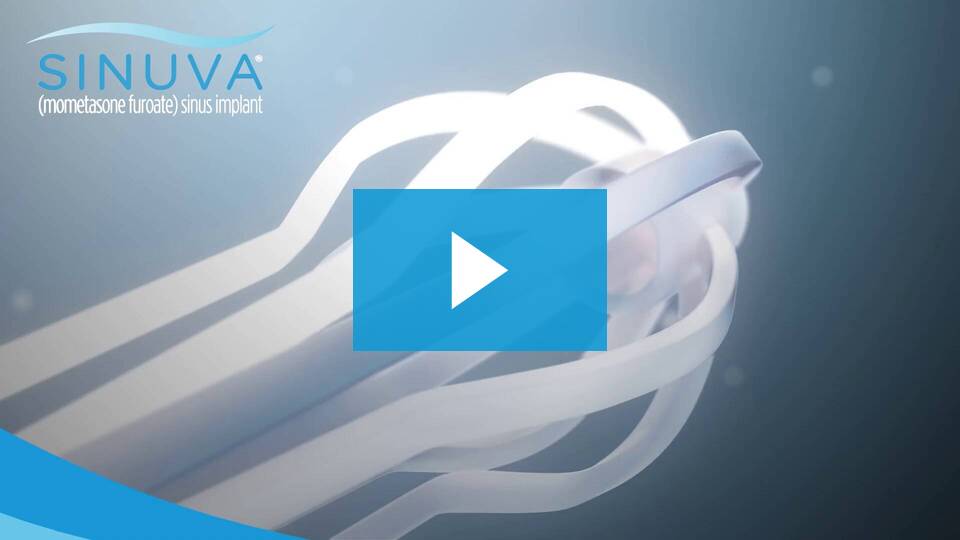 Non-Surgical Nasal Polyps Treatment | FDA Approved | SINUVA
SINUVA Doctor in Pompano Beach, Coral Springs, Fort Lauderdale, FL
SINUVA is an option for the treatment of nasal polyps that's been shown to provide effective relief, compared to daily steroid nasal spray alone. SINUVA reduces sinus obstruction and improved impaired sense of smell. Because SINUVA is placed directly amongst the nasal polyps, it is able to provide targeted symptom relief that is sustained for up to 90 days with a low rate of side effects.
Common Symptoms:
Nasal Polyps

Nasal congestion

Reduced sense of smell

Facial pain/pressure

Runny nose
How does SINUVA work?
SINUVA is not a surgery, it's a stent inserted into the ethmoid sinus cavity through the nasal opening during a routine office visit using local anesthesia and delivers anti-inflammatory medication right to the nasal polyps.